Amazon Prime is a well-known paid subscription programs giving their shoppers access to exclusive discounts, fast delivery, thousand of books, movies and TV shows.  But before you begin signing up you may wonder how to cancel Amazon Prime free trial?
How to Cancel Amazon Prime Free Trial
Amazon Prime offers a 1-month free trial period, but you can cancel this trial period to avoid the subscription cost every month. To cancel, just login to your account and choose the Prime Membership button. Under the Membership Management, you can your benefits then confirm your cancellation. Easy!
If you want to know the step-by-step process on how to cancel Amazon Prime free trial keep on reading.
What Are the Steps to Cancel Amazon Prime Free Trial?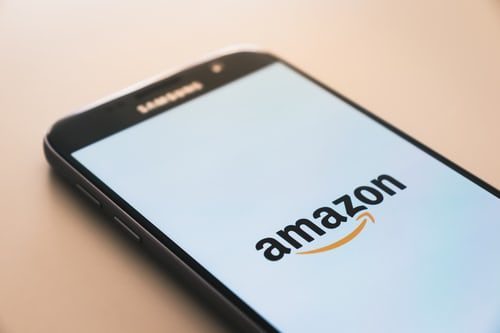 If you are already subscribe and decide to cancel your free trial period, just log-in into your account and do the following steps:
In your account select 'Accounts and Lists', and click the 'Your Prime Membership'.
On the left side corner under the 'Membership Management' click the 'End Trial and Benefits'. You can choose to receive a notification or reminder 3 days before the renewal if you like.
On the next page, Amazon Prime will ask if you like to cancel. Just click the 'End My Benefits'.
Click 'Continue to Cancel' at the bottom of the page which the middle yellow button.
The final step is to scroll down and select 'Cancel Membership' button. This is to confirm your cancellation. Two alert boxes will pop up confirming the date trials ends and the cancellation.
See to it that you get to the very end of your cancellation process and select confirm to see the end date of your free trial period preventing unwanted charges.
FAQ's
Q. Can You Cancel Amazon Prime Free Trial Before It Ends?
Although many loyal Amazon Prime members save a lot on the streaming services and delivery costs, some shoppers find that they just do not use Amazon enough for their subscription to make sense.
You can still cancel the trial anytime, no matter what your reasons are. You will still have the Amazon Prime benefits for your 1-month trial period, which means you can either can on the first day or on the 29th.
Most people cancel within a few weeks so that they do not forget. You can cancel your Amazon Prime subscription free trial period up to the last day to avoid being charged.
Q. When Does Amazon Charge For Prime?
Luckily, there is no charge for the Amazon Prime 1-month free trial. On the other hand, once the trial period is over, Amazon will charge you the monthly membership subscription-free, unless you have a discounted rate.
Since this membership subscription fee starts in once the 1-month free trial period is over, it is very important to cancel before the trial period expires. Once you have already confirmed the cancellation of your trial, you'll still have the access to Amazon Prime until the 1-month free trial end.
You can definitely enjoy a free 1-month trial period of Amazon Prime as long as you cancel before the free trial period without having to sign-up for 1 year.
Conclusion
Signing up for Amazon Prime and enjoying the 1-month free trial period is a chance to discover what this well-known program has to offer. On the other hand, if you do not want to end up paying US$12.99 monthly for Amazon Prime, you need to cancel the subscription membership before the free trial period.
You just need to login into your Amazon Prime account and go to the 'Prime Membership Management' option to cancel your trial period and avoid the paid subscription. You will see a notice to end your trial and memberships. Which you'll need to confirm it twice before the cancellation of your membership and subscription goes through.
Amazon Prime will guide you through several prompts to ask you really are sure to cancel your membership or if you may want reminder instead. Once you reach the last 'cancel membership' button, you will see the date of when your free trial expires. You won't be charged now for your monthly subscription after the 1-month trial is up, still, you can enjoy the 30-days trial period.