Do you need to update your Android software but don't have any access to WiFi? If so, then today's article is actually for you. Here, I will show you how to download software updates without WiFi Android.
So, if you can't wait to try the newest version of your device's software, then let's get started.
Steps On How to Download Software Update Without WiFi Android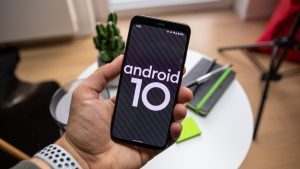 To download Android update without WiFi, here are the steps that you need to follow.
On the app menu, tap on Settings.
After launching your phone's SETTINGS, you can scroll down and look for "Update and Security" or "About Device."
Look what is available on your Android device, and from there, go to the UPDATES menu or option.
You'll see an update saying, "CHECK FOR UPDATES." Then tap on it and make sure that you have a strong and stable internet connection. It will then run for a moment and connect your device with the new servers in order to check a new update. If there is an available update, it shows the size of the file as well as other information associated with the software update.
Since we're talking about how to download software updates without WiFi, basically, you don't have a WiFi connection that you can use to check for updates, and this is where using mobile data comes into play.
After opening your data and checking the update, it'll begin to download the newest version for your Android device.
After downloading the software updates, tap on upgrade.
Frequently Asked Questions
Now that you know how to download software updates without WiFi Android, here are some of the most frequent questions that can give you the additional information that you can use, if not now, later on.
Does Updating Software Delete Everything?
Whether you are updating Samsung Galaxy Note 2 or other brands, OTA updates do not wipe off your device. During the update process, all data, as well as applications, are sustained. However, it is highly recommended that you back up your data from time to time. After all, no one knows what the future holds. Keep in mind that not all applications support Google's inbuilt backup mechanism. Having said that, it is a good idea to have a complete backup, just in case.
Mobile Network: Why It Is Not Available?
Most of the time, errors in the mobile network can be easily fixed by restarting your phone. Memory leaks, as well as all background apps causing the network problem, can be easily cleared through restarting.
Why Does Your Device Tell No Internet If You're Connected to WiFi?
There are some instances that corrupted, outdated, or old corrupted network drivers may be the reason for WiFi connection but no connection problem. A lot of times, a small mark in the network device name and network adapter may result in problems.
How To Update Android Apps If You Don't Have WiFi?
In addition to how to download software update without WiFi Android, I will also teach you how to update apps without being connected to WiFi.
In actual fact, to update applications without WiFi, you simply need to carry on the same instructions as if you wish to do it in WiFi.
To begin with, turn off WiFi on your Android device. From your phone, go to the "PLAY STORE." Go to the "MY GAMES AND APPS" menu. From there, you will be able to see "Update Profile." This option can be found next to the app for which updates are available. However, if nothing is written, meaning to say, no update is available. Last but not least, update the app's latest version without WiFi by pressing on UPDATE.
Is It Possible To Reset A Phone Without WiFi?
Whether you have cellular data or WiFi, you can easily reset your phone. But keep in mind that this is only for reset. Meaning to say if you are attempting to download as well as at the same time install things that you saved on your Google Account or other file locations, you would need WiFi or date to do it.
Is Updating Android Software A Good Idea?
Yes, it is important to update the software of your device, but it is worth noting that it isn't compulsory. In fact, you can still use your device even when you didn't update it. But here's the catch – you won't be able to receive the latest features on the phone, and worse, bugs will not be able to fix. In other words, you face problems continuously.
How To Change My Software Update From WiFi Settings To Data Settings?
You could access "Settings" by the use of the Settings "Menu." You can click on the WiFi by searching for "WiFi" in the settings. Once you click on the advanced settings, then you can toggle the "Switch to data automatically." And the option should be enabled.
How To Update Software On Your iPhone With Mobile Data?
This process is actually easy. First, switch on cellular data and go to the SETTINGS menu. Click the General option. Know that the process of updating begins after tapping on Software Update. Once you've downloaded and installed the software, a prompt box will appear and ask you if you want to install it right away. To completely install, tap "INSTALL NOW."
Without WiFi, Can I Update My Android Software?
The direct answer to that is a big Yes. All you need to do is tweak the settings in your phone, and then you will be able to perform updates to your smartphone software by the use of your data plan on behalf of a WiFi connection. The process for changing the settings may be different depending on whether you have an iOS or an Android.
Conclusion
That's it! As you can see, it is possible to download the software update and even install it without using WiFi. By simply following the tips mentioned above, you will be able to do successfully and enjoy new features.